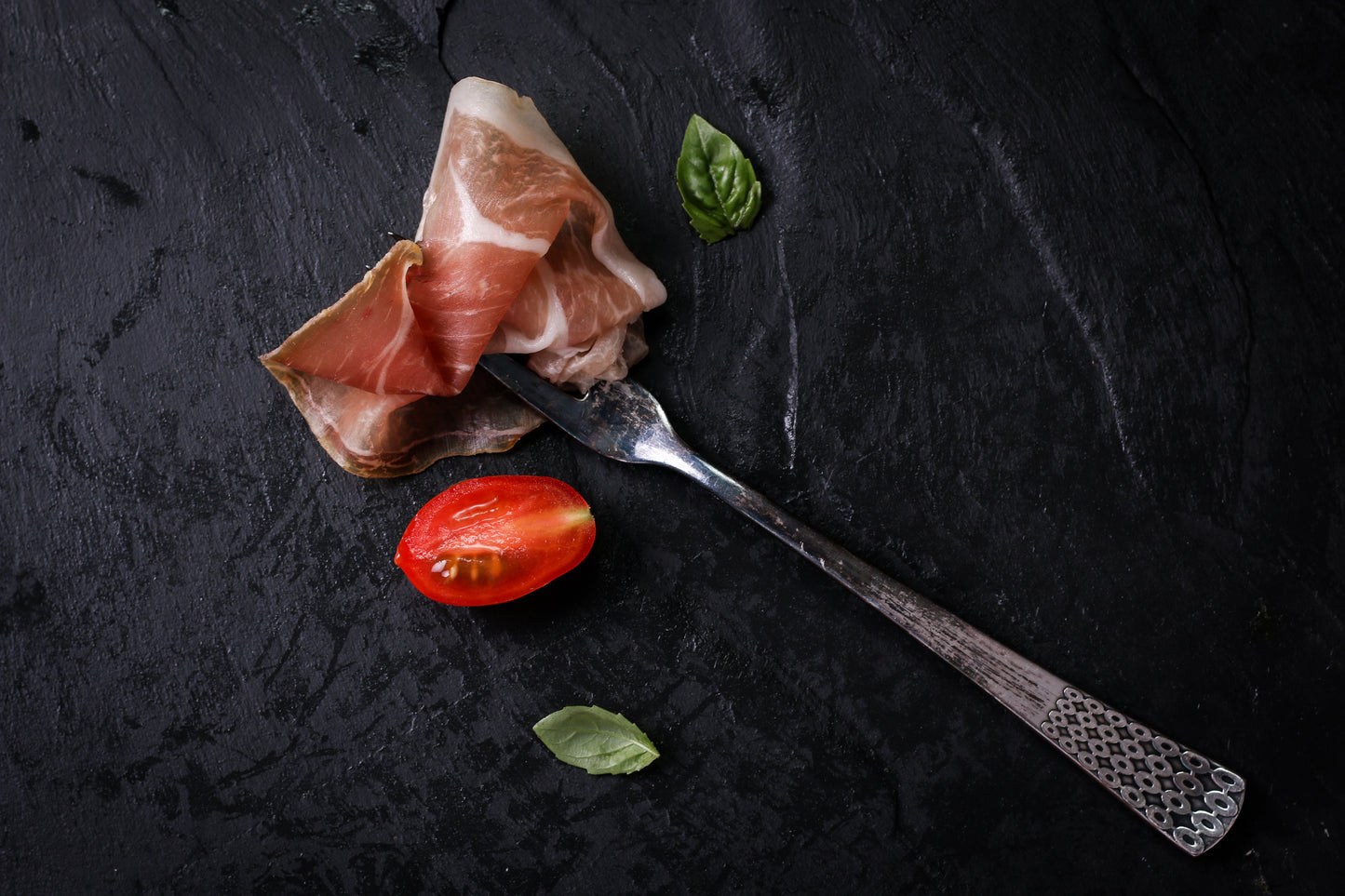 our Speck: In terms of storage a real natural talent!
The bacon was already produced in the past by South Tyrolean farmers to preserve the meat and store it for the whole year. For South Tyrolean families, this was an important source of protein, especially in winter.
Today, South Tyrolean bacon is available in all packaging sizes - from hammers to 100 g - vacuum packed.
In the vacuum packaging, the bacon keeps best in a cool, dark place or in the refrigerator. It is important to check the vacuum packaging again and again to make sure that no air has been drawn in. This way the bacon can be kept for several months without losing quality.
Note before enjoying the bacon: remove the vacuum packaging about 1 hour before consumption, and let the bacon breathe at room temperature so that it can develop its full flavor.
To store the bacon unwrapped, it likes it best wrapped in a cloth or between two deep plates for a few weeks in the warmest place in the refrigerator (usually in the crisper). In this case it is important not to put the bacon next to food with a strong inherent odor.