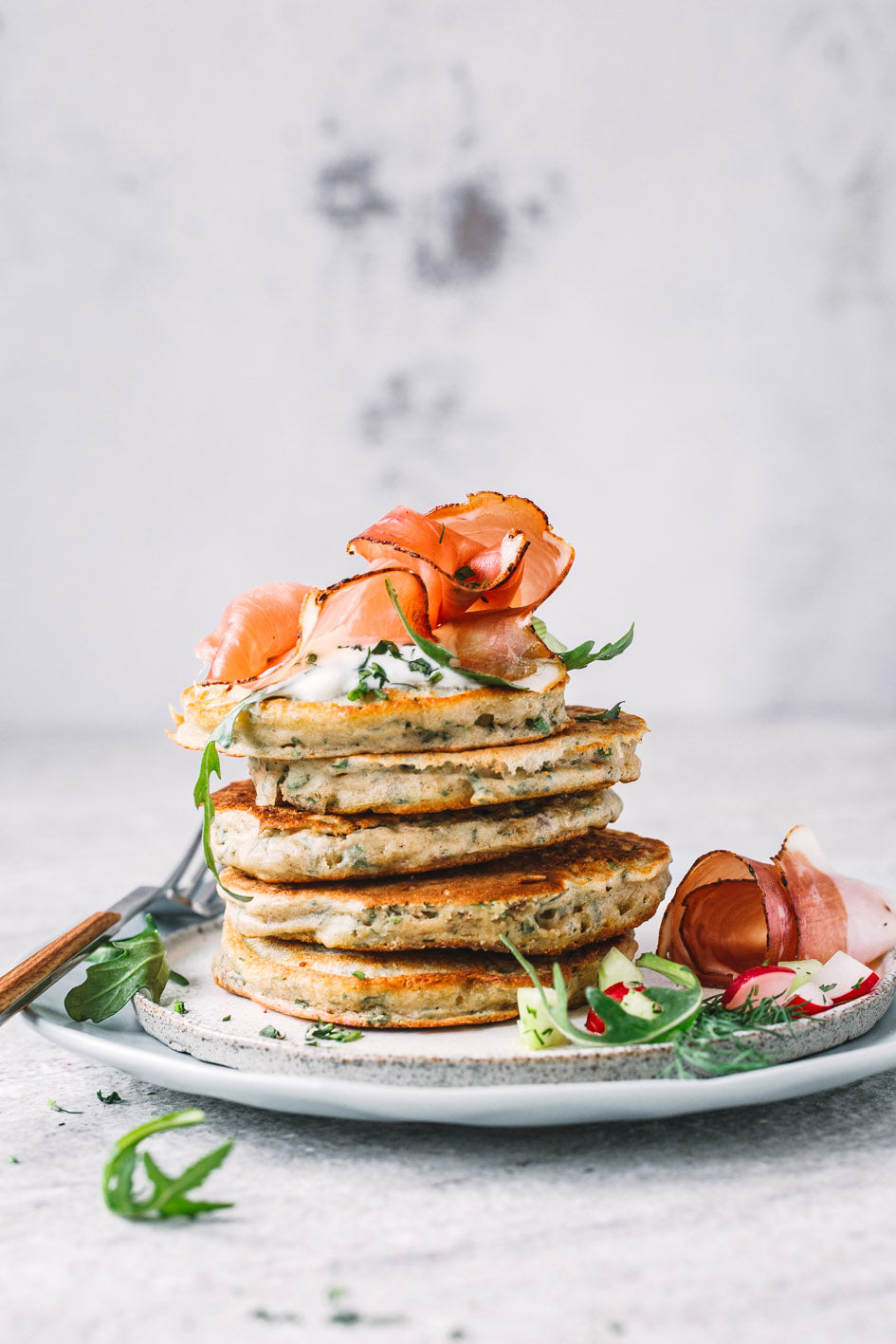 What do we need:

- 1/2 zucchini

- 75 g buckwheat flour

- 1/4 tsp baking soda

- 1/4 tsp baking powder

- 1 egg

- 75 g yogurt

- 15 mixed herbs

- 1/2 tbsp. linseed

- 6 slices of South Tyrolean bacon

- salt, pepper

- oil for frying

- yogurt and fresh herbs for the dip



Preparation:
Wash the zucchini, grate coarsely and squeeze in a kitchen towel. Mix buckwheat flour with baking soda and baking powder. Add zucchini grates, yogurt and eggs and mix loosely. Finely chop the herbs and fold into the batter along with the flax seeds.
Heat a non-stick frying pan with a little oil. Pour 2 tablespoons of batter per pancake into the pan and bake in batches.
To serve, mix the yogurt with herbs, salt and pepper, put a tablespoon on each pancake and top with South Tyrolean bacon.

Made by Stefano Cavada
Special thanks to Speck.it